June 10, 2018
Ivalu Heththavalu Lyrics | Megha Male
Ivalu Heththavalu Lyrics | Megha Male: Ivalu Heththavalu is a song from the Kannada movie Megha Male [Megha Maale], directed by S. Narayan and released in 1994. The film was produced by K. Rajashekar, Mamballi K Papegowda, M. K. Potharaj, K. Shivakumar under the banner Swathi Movies. Megha Male features Sunad Raj, Vijayashree, Jayanthi, M. P. Shankar, S. Narayan, Umesh, Shobhraj, Bhavyashree Rai, Vijayendra, Kumar, Radhakrishna, Mamballi K Papegowda, M K Potharaju, G. M. Nagaraj, Subhash Kadakol, Vijaykumar, Anantharam Maccheri, Basavaraj, Master Madan and others. Lahari Music is the music label of this movie. This song was written and composed by  Hamsalekha. Ivalu Heththavalu song was rendered by singer S. P. Balasubrahmanyam.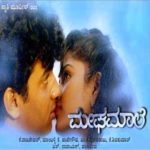 Ivalu Heththavalu Lyrics
Movie: Megha Male [1994]
Music Label: Lahari Music
Music: Hamsalekha
Lyrics: Hamsalekha
Singers: S. P. Balasubrahmanyam
Check out the lyrics here..
Om Pratham Om Pratham Om Pratham Om
Prem Pratham Om Pratham Om
Ivalu Heththavalu Avalu Kanasugala Hoththavalu
Ivalu Thuthavalu Avalu Muththugala Iththavalu
Thaayi Balli Hoovaade Premi Haado Haadade
Heththavalo Hoththavalo Muththavalo Illa Muththavalo
Ivalu Heththavalu Avalu Kanasugala Hoththavalu
Ivalu Thuthavalu Avalu Muththugala Iththavalu
Thaayiyaane Heli Preethi Maadide
Aane Eega Daari Kaanadaagide
Thaayi Maathe Illi Vedavaagide
Veda Ghoshavella Premavaagide
Daiva Ondede Jeeva Ondede
Dharma Sankata Yeththide Hede
Ivalu Heththavalu Avalu Kanasugala Hoththavalu
Ivalu Thuthavalu Avalu Muththugala Iththavalu
Ivalu Amrutha Avalu Sukrutha
Ivalu Chethana Avalu Bandhana
Thaayi Nudidare Loka Sammatha
Premi Nudidare Nyaya Sammatha
Loka Nindane Thaaya Thoredare
Athma Vanchane Priyala Thoredare
Ivalu Heththavalu Nooru Novugala Hoththavalu
Avalu Muththavalu Koti Kanasugala Hoththavalu
Thaayi Balli Hoovaade Premi Haado Haadaade
Kampirada Impirada Hoovaade Aluva Haadade
Ivalu Heththavalu Nooru Novugala Hoththavalu
Avalu Muththavalu Koti Kanasugala Hoththavalu
Megha Maale Songs Lyrics
Bhoodevigindu Januma Dina
Om Pratham Om
Gamaka
Ondu Hudugi Nod'de Kano
Megha Maale Megha Maale [Male]
Megha Maale [Female]
Ivalu Heththavalu
Comments
comments