September 7, 2022
Tomorrow PM Modi Will Inaugurate Central Vista Redevelopment Project
Tomorrow PM Modi Will Inaugurate Central Vista Redevelopment Project: Prime Minister Narendra Modi will inaugurate tomorrow [8/9/22] Rajpath [now Kartavya Path] and Central Vista, which have been redeveloped by the Central Government.
Children are given special permission to visit the event. The traffic department has imposed several restrictions in many parts of New Delhi due to the incident.
Central Vista: (New Parliament Project)
The New Parliament Project is a plan to reshape the Union Territory of New Delhi.
Objectives of the New Parliament Scheme:
The government's statement on the new parliamentary program said, "The needs and functions of the government have expanded and therefore expansion is required. Besides, it is centuries old. But compared to the current development and progress of our country, this old parliament has failed to meet the needs of the country."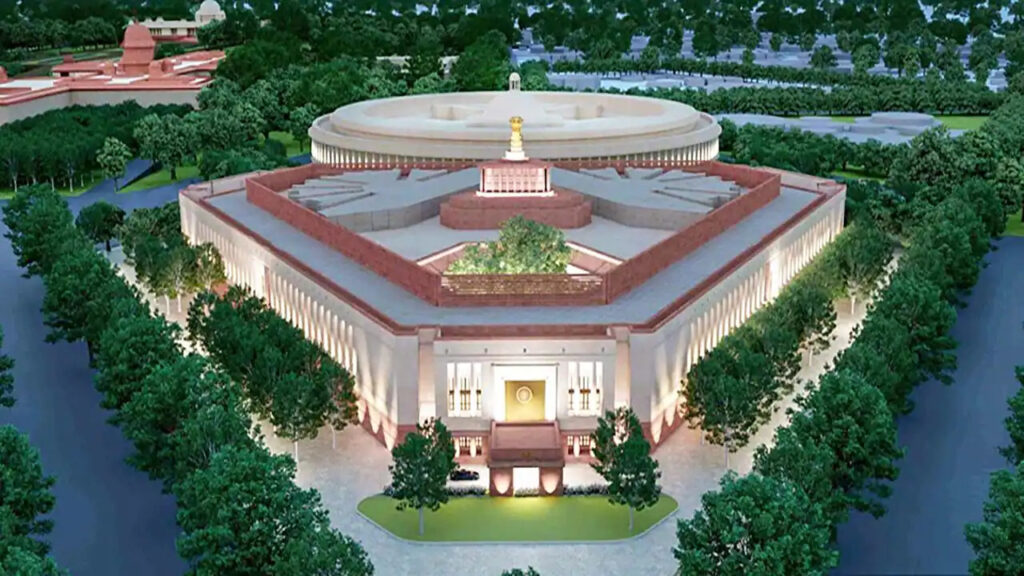 New Parliament Program – Tasks:
New Parliament Remodeling Plan, Sep. Started in 2019. Oct. In 2019, Ahmedabad-based HCP Design and Planning
Management, a private firm, was selected to do the construction consultancy. Sep. In 2020, Tata Projects
Limited (Tata Project Limited), Rs. 862 crore was selected by the Central Public Works Department to carry out
the construction works for this. Dec. The foundation stone was laid by Prime Minister Narendra Modi in 2020.
Jan. 5, 2021 Following the Supreme Court's approval of the new Parliament Remodeling Plan, Shapoorji Pallonji
and Company Pvt Ltd, a private company, has invested Rs. The 477 crore Rajpath Redevelopment Project was
undertaken by the Central Public Works Department.
At a time when people's livelihoods were affected during theCorona epidemic period, there was opposition to this project from many quarters. On May 31, 2021, the Delhi High Court dismissed the case saying that the project was essential for the country. Then, in June 2021, the new Defense Office complex was inaugurated.
On June 23, 2022- Vanijya Bhawan, the new headquarters of the Ministry of Commerce and Industry was inaugurated by Prime Minister Narendra Modi. On July 11, 2022, Prime Minister Modi inaugurated India's national symbol made of bronze on top of the new Parliament building.
The project included conversion of North and South blocks into public museums, construction of new secretariat buildings to house all ministries, relocation of offices and residences of the Vice President and Prime Minister to North and South Blocks, redevelopment of a 3 km (1.9 mi) stretch, Rashtrapati Bhavan and India A project was reported to be redesigned as a long Rajpath between the gates.
As India is said to have a plan to expand its members of parliament in 2026, the new parliament remodeling project with more seats has been started and the work is being completed, tomorrow (8/9/22) the new parliament will be inaugurated by Prime Minister Narendra Modi.
Comments
comments