December 1, 2022
List of Chief Ministers of Haryana
List of Chief Ministers of Haryana: Haryana is an Indian state located in the northern part of the country. It was carved out of the former state of East Punjab on 1 November 1966 on a linguistic basis.
Since 1966, ten people have served as the Chief Minister of Haryana state. The first Chief Minister of Haryana was Bhagwat Dayal Sharma [B. D. Sharma] of the Indian National Congress party.
Bhajan Lal Bishnoi is Haryana's longest-serving chief minister; he held office for 11 years 10 Months [4317 Days], Bansi Lal held office for 4268 Days.
Devi Lal the fifth Chief Minister of Haryana, went on to twice serve as Deputy Prime Minister of India under prime ministers V. P. Singh and Chandra Shekhar.
Om Prakash Chautala has served the most discontinuous stints as Chief Minister [four], as a member of three parties.
The incumbent chief minister is Manohar Lal Khattar, the first officeholder from the BJP, who was sworn in on 26 October 2014.
List of Chief Ministers of Haryana
1. Bhagwat Dayal Sharma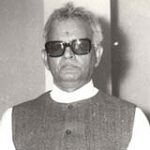 Born: 26 January 1918 Beri, Punjab, British India
Died: 22 February 1993 (aged 75)
Constituency: Jhajjar
Term: 1 November 1966 – 23 March 1967
Duration: 142 days
Party: Indian National Congress
---
2. Rao Birender Singh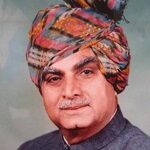 Born: 20 February 1921, Rewari, Punjab, British India
Died: 30 September 2009 (aged 88) Gurgaon, Haryana, India
Constituency: Pataudi
Term: 24 March 1967- 20 November 1967
Duration: 241 days
Party: Vishal Haryana Party
---
3. Bansi Lal Legha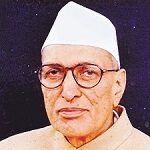 Born: 26 August 1927, Golagarh, Punjab, British India
Died: 28 March 2006 (aged 78) New Delhi, India
Constituency: Tosham
Term: 21 May 1968 – 30 November 1975
Duration: 7 years, 193 days
Party: Indian National Congress
---
4. Banarsi Das Gupta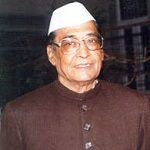 Born: 5 November 1917, Bhiwani, Punjab, British India
Died: 29 August 2007(aged 89), New Delhi, India
Constituency:Bhiwani
Term:1 December 1975 – 30 April 1977
Duration: 1 year, 150 days
Party: Indian National Congress
---
5. Chaudhary Devi Lal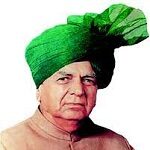 Born: 25 September 1914, Teja Khera, Punjab, British India
Died: 6 April 2001 (aged 86) New Delhi, India
Constituency: Bhattu Kalan
Term: 21 June 1977 – 28 June 1979
Duration: 2 years, 7 days
Party: Janata Party
---
6. Bhajan Lal Bishnoi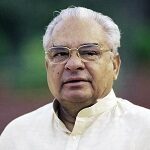 Born: 6 October 1930, Kotwali, Punjab, British India
Died: 3 June 2011 (aged 80), Hisar, Haryana, India
Constituency: Adampur
Term: 28 June 1979 – 4 June 1986
Duration: 6 years, 341 days
Party: Indian National Congress (1982-96) – Janata Party (1979-82)
---
7. Bansi Lal Legha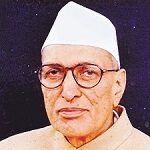 Born: 26 August 1927, Golagarh, Punjab, British India
Died: 28 March 2006 (aged 78) New Delhi, India
Constituency: Tosham
Term: 5 June 1986-20 June 1987
Duration: 1 year, 15 days
Party: Indian National Congress
---
8. Chaudhary Devi Lal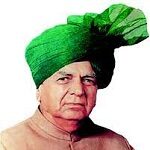 Born: 25 September 1914, Teja Khera, Punjab, British India
Died: 6 April 2001 (aged 86) New Delhi, India
Constituency: Meham
Term: 20 June 1987 – 2 December 1989
Duration: 2 years, 165 days
Party: Janata Dal
---
9. Om Prakash Chautala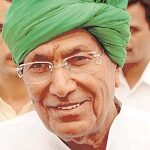 Born: 1 January 1935 (age 87), Chautala, Punjab, British India
Constituency: Uchana Kalan
Term: 2 December 1989 – 22 May 1990
Duration: 171 days
Party:Janata Dal
---
10. Banarsi Das Gupta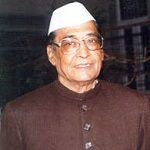 Born: 5 November 1917, Bhiwani, Punjab, British India
Died: 29 August 2007(aged 89), New Delhi, India
Constituency: Bhiwani
Term: 22 May 1990 – 12 July 1990
Duration: 51 days
Party: Janata Dal
---
11. Om Prakash Chautala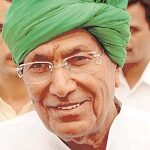 Born: 1 January 1935 (age 87), Chautala, Punjab, British India
Constituency: Uchana Kalan
Term: 12 July 1990 – 17 July 1990
Duration: 5 days
Party: Janata Dal
---
12. Hukam Singh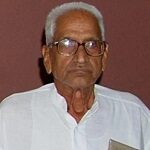 Born: 26 February 1926, Dhani Phogat, Punjab, British India
Died: 26 February 2015 (aged 88) Gurgaon, Haryana, India
Constituency: Dadri
Term: 17 July 1990 – 22 March 1991
Duration: 248 days
Party: Janata Dal
---
13. Om Prakash Chautala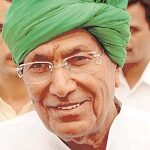 Born: 1 January 1935 (age 87), Chautala, Punjab, British India
Constituency: Uchana Kalan
Term: 22 March 1991 – 5 April 1991
Duration: 14 days
Party: Samajwadi Janta Party (Rashtriya)
---
14. Bhajan Lal Bishnoi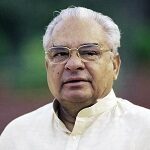 Born: 6 October 1930, Kotwali, Punjab, British India
Died: 3 June 2011 (aged 80), Hisar, Haryana, India
Constituency: Adampur
Term: 23 June 1991 – 10 May 1996
Duration: 4 years, 322 days
Party:Indian National Congress
---
15. Bansi Lal Legha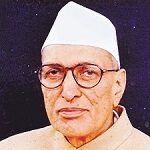 Born: 26 August 1927, Golagarh, Punjab, British India
Died: 28 March 2006 (aged 78) New Delhi, India
Constituency: Nuh
Term: 11 May 1996 – 24 July 1999
Duration: 3 years, 74 days
Party: Haryana Vikas Party
---
16. Om Prakash Chautala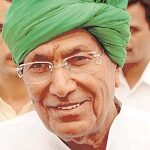 Born: 1 January 1935 (age 87), Chautala, Punjab, British India
Constituency: Narwana
Term: 24 July 1999 – 5 March 2005
Duration: 5 years, 224 days
Party: Indian National Lok Dal
---
17. Bhupinder Singh Hooda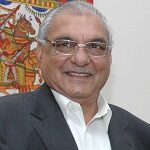 Born: 15 September 1947 (age 74), Sanghi, Rohtak, East Punjab, India
Constituency: Garhi Sampla Kiloi
Term: 5 March 2005 – 26 October 2014
Duration: 9 years, 235 days
Party: Indian National Congress
---
18. Manohar Lal Khattar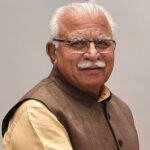 Born: 5 May 1954 (age 67), Nindana, Punjab, India
Constituency: Karnal
Term: 26 October 2014 – Incumbent
Duration: 8 years, 35 days
Party: Bharatiya Janata Party
Comments
comments