November 27, 2021
List of Chief Ministers of Karnataka
List of Chief Ministers of Karnataka: Since 1947, there have been a total of twenty-three chief ministers of Mysore [as the state was known before 1 November 1973] or chief ministers of Karnataka.
K. Chengalaraya Reddy, K. Hanumanthaiah, Kadidal Manjappa, S. Nijalingappa, B. D. Jatti, S. R. Kanthi, Veerendra Patil, D. Devaraj Urs, R. Gundu Rao, Ramakrishna Hegde, S. R. Bommai, S. Bangarappa, M. Veerappa Moily, H. D. Deve Gowda, J. H. Patel, S. M. Krishna, Dharam Singh, H. D. Kumaraswamy, B. S. Yediyurappa, D.V. Sadananda Gowda, Jagadish Shettar, Siddaramaiah, and Basavaraj Bommai.
A majority of them belonged to the Indian National Congress (INC) party, including the inaugural officeholder K. C. Reddy. The longest-serving chief minister, D. Devaraj Urs, held the office for over seven years in the 1970s.
INC's Veerendra Patil had the largest gap between two terms (over eighteen years). One chief minister, H. D. Deve Gowda, went on to become the eleventh prime minister of India, whereas another, B. D. Jatti, served as the country's fifth vice president.
B. S. Yediyurappa who was the first chief minister from the Bharatiya Janata Party (BJP), served as the chief minister of the state for four terms in 2007, 2008, 2018 and 2019, the only one to do so in the history of Karnataka. In total, Yediyurappa ruled the state for 5 years, 75 days and went on to be the fourth longest-serving chief minister after D. Devaraj Urs, S. Nijalingappa, and Ramakrishna Hegde.
S. R. Bommai was the chief minister from the Janata Parivar, whose son Basavaraj Bommai, too, became chief minister from BJP.
There have been six instances of president's rule in Karnataka, most recently from 2007 to 2008. The incumbent chief minister is Basavaraj Bommai from the BJP, sworn in on 28 July 2021.
Chief Ministers of Mysore
1. K. Chengalaraya Reddy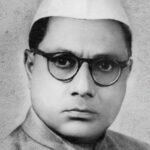 Born: 4 May 1902 Kyasamballi, Kolar
Died: 27 February 1976 (aged 73)
Term: 25 October 1947 – 30 March 1952
Duration: 4 years, 157 days
Party: Indian National Congress
2. K. Hanumanthaiah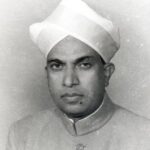 Born: 14 February 1908, Lakkappanahalli, Ramanagara
Died: 1 December 1980 (aged 72)
Constituency: Ramanagara
Term: 30 March 1952 – 19 August 1956
Duration: 4 years, 142 days
Party: Indian National Congress
3. Kadidal Manjappa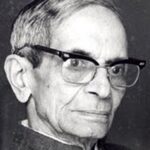 Born: 1908, Kadidal, Thirthahalli, Shimoga
Died: 1992 (aged 84)
Constituency: Thirthahalli
Term: 19 August 1956 – 31 October 1956
Duration: 73 days
Party: Indian National Congress
---
Chief Ministers of Karnataka
4. S. Nijalingappa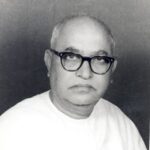 Born: 10 December 1902, Halavagalu
Died: 8 August 2000 [aged 97]
Constituency: Molakalmuru
Term: 1 November 1956 – 16 May 1958
Duration: 1 year, 197 days
Party: Indian National Congress
---
5. B. D. Jatti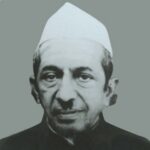 Born: 10 September 1912, Savalagi, Jamakhandi
Died: 7 June 2002 [aged 89]
Constituency: Jamkhandi
Term: 16 May 1958 – 9 March 1962
Duration: 3 years, 297 days
Party: Indian National Congress
---
6. S. R. Kanthi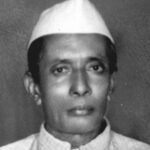 Born: 21 December 1908, Kerur
Died: 25 October 1969, Kittur
Constituency: Hungud
Term: 14 March 1962 – 20 June 1962
Duration: 98 days
Party: Indian National Congress
---
7. S. Nijalingappa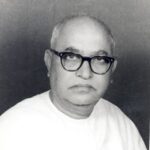 Born: 10 December 1902, Karnataka
Died: 8 August 2000, Chitradurga
Constituency: Shiggaon
Term: 21 June 1962 – 28 May 1968
Duration: 5 years, 342 days
Party: Indian National Congress
---
8. Veerendra Patil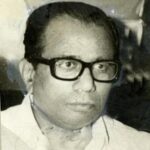 Born

:

 
28 February 1924, Karnataka
Died

:

 
14 March 1997, Bengaluru
Constituency: Chincholi
Term: 29 May 1968 – 18 March 1971
Duration: 2 years, 293 days
Party: Indian National Congress (O)
---
9. D. Devaraj Urs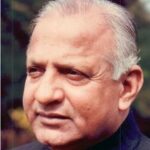 Born

:

 
20 August 1915, Kallahally
Died

:

 
6 June 1982, Bangalore
Constituency: Hunsur
Term: 20 March 1972 – 31 December 1977
Duration: 5 years, 286 days
Party: Indian National Congress (I)
---
10. D. Devaraj Urs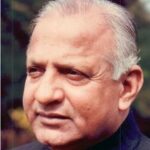 Born

:

 
20 August 1915, Kallahally
Died

:

 
6 June 1982, Bangalore
Constituency: Hunsur
Term: 28 February 1978 – 7 January 1980
Duration: 1 year, 313 days
Party: Indian National Congress (I)
---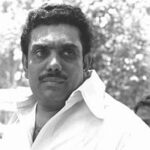 11. R. Gundu Rao
Constituency: Somwarpet
Term: 12 January 1980 – 6 January 1983
Duration: 2 years, 359 days
Party: Indian National Congress (I)
---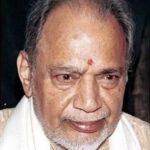 12. Ramakrishna Hegde
Constituency: Kanakpura
Term: 10 January 1983 – 29 December 1984
Duration: 1 year, 354 days
Party: Janata Party
---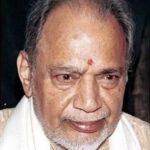 13. Ramakrishna Hegde
Constituency: Basavanagudi
Term 1: 8 March 1985 – 13 February 1986
Term 2: 16 February 1986 – 10 August 1988
Duration: 3 years, 155 days
Party: Janata Party
---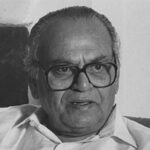 14. S. R. Bommai
Constituency: Hubli Rural
Term: 13 August 1988 – 21 April 1989
Duration: 281 days
Party: Janata Party
---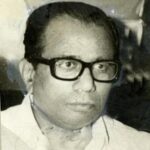 15. Veerendra Patil
Constituency: Chincholi
Term: 30 November 1989 – 10 October 1990
Duration: 314 days
Party: Indian National Congress
---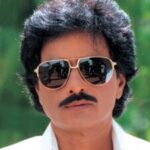 16. S. Bangarappa
Constituency: Soraba
Term:17 October 1990 – 19 November 1992
Duration: 2 years, 33 days
Party: Indian National Congress
---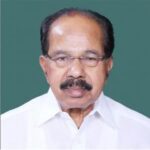 17. M. Veerappa Moily
Constituency: Karkala
Term: 19 November 1992 – 11 December 1994
Duration: 2 years, 22 days
Party: Indian National Congress
---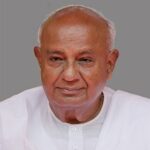 18. H. D. Deve Gowda
Constituency: Ramanagara
Term: 11 December 1994 – 31 May 1996
Duration: 1 year, 172 days
Party: Janata Dal
---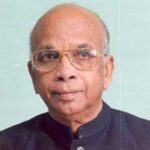 19. J. H. Patel
Constituency: Channagiri
Term: 31 May 1996 – 7 October 1999
Duration: 3 years, 129 days
Party: Janata Dal
---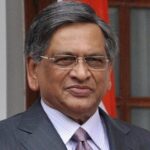 20. S. M. Krishna
Constituency: Maddur
Term: 11 October 1999 – 28 May 2004
Duration: 4 years, 230 days
Party: Indian National Congress
---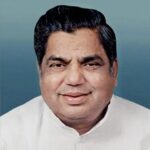 21. Dharam Singh
Constituency: Jevargi
Term: 28 May 2004 – 2 February 2006
Duration: 1 year, 250 days
Party: Indian National Congress
---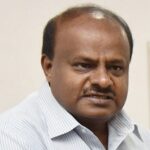 22. H. D. Kumaraswamy
Constituency: Ramanagara
Term: 3 February 2006 – 8 October 2007
Duration: 1 year, 253 days
Party: Janata Dal (Secular)
---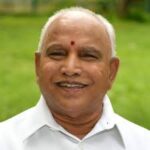 23. B. S. Yediyurappa
Constituency: Shikaripura
Term: 12 November 2007 – 19 November 2007
Duration: 7 days
Party: Bharatiya Janata Party
---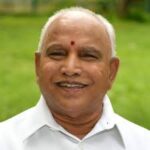 24. B. S. Yediyurappa
Constituency: Shikaripura
Term: 30 May 2008 – 4 August 2011
Duration: 3 years, 67 days
Party: Bharatiya Janata Party
---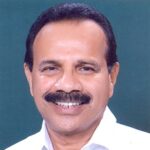 25. D. V. Sadananda Gowda
Constituency: MLC
Term: 5 August 2011 – 12 July 2012
Duration: 342 days
Party: Bharatiya Janata Party
---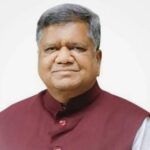 26. Jagadish Shettar
Constituency: Hubli-Dharwad-Central
Term: 12 July 2012 – 13 May 2013
Duration: 305 days
Party: Bharatiya Janata Party
---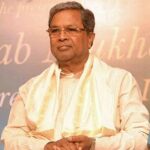 27. Siddaramaiah
Constituency: Varuna
Term: 13 May 2013 – 17 May 2018
Duration: 5 years, 4 days
Party: Indian National Congress
---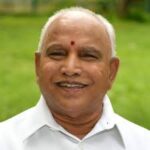 28. B. S. Yediyurappa
Constituency: Shikaripura
Term: 17 May 2018 – 23 May 2018
Duration: 6 days
Party: Bharatiya Janata Party
---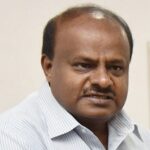 29. H. D. Kumaraswamy
Constituency: Channapatna
Term: 23 May 2018 – 26 July 2019
Duration: 1 year, 64 days
Party: Janata Dal (Secular)
---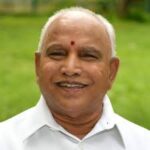 30. B. S. Yediyurappa
Constituency: Shikaripura
Term: 26 July 2019 – 27 July 2021
Duration: 2 years, 2 days
Party: Bharatiya Janata Party
---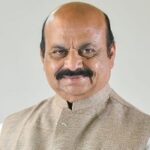 31. Basavaraj Bommai
Constituency: Shiggaon
Term: 28 July 2021 – 20 May 2023
Duration: 1 year, 296 days
Party: Bharatiya Janata Party
---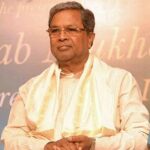 32. Siddaramaiah
Constituency: Varuna
Term: Incumbent
Duration:
Party: Indian National Congress
Karnataka Chief Ministers List:
Comments
comments