September 22, 2017
Bitti Buildup Lyrics
Bitti Buildup Lyrics: Bitti Buildup is a song from an upcoming 2017 Kannada movie 3 Gante 30 Dina 30 Second, written and directed by Madhusudhan. 3 Gante 30 Dina 30 Second features Aru Gowda, Kavya Shetty and others. Jhankar Music is the music label of this movie. This song was composed by Sridhar V. Sambhram with lyrics by Madhusudhan.  Bitti Buildup was rendered by Tippu.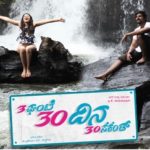 Bitti Buildup Lyrics
Movie: 3 Gante 30 Dina 30 Second
Music Label: Jhankar Music
Music: Sridhar V. Sambhram
Lyrics: Madhusudhan
Singer: Tippu
Check out the lyrics here..
Bitti Buildup Maadabeda Hallake Yaaru Bilorilla
Bitti Buildup Bitti Buildup Bitti Buildup Bitti Buildup
Kaalu Haaktha Koorabeda Kaala Ninge Kaayodilla
Kaayodilla Kaayodilla Kaayodilla Kaayodilla
Roadinalli Odaado Hudgeeralla Girlu Friendu Aagoke Kaaykondilla
Khaali Dabba Aadsok Hodre Comedy Piecesu Aagogthiya
Raiyya Raiyya Raiyya Raiyya
Rai Rai Rai Rai Rai Raiyya
Raiyya Raiyya Raiyya Raiyya
Rai Rai Rai Rai Rai Raiyya
Costly Watchu Kailidru Timu Nilsak Agalla
Hospitle Katsidru Kaayle Thappalla
Chandraloka Muttidru Pakkad Maneyavrig Goththilla
Laksha Laksha Duddidru Chinthe Thappalla
Brahma Agle Ellanu Baredavnathe
Andmele Sumneke Madbek Chinthe
Sikkedde Seerunde Savibekanthe
Raiyya Raiyya Raiyya Raiyya
Rai Rai Rai Rai Rai Raiyya
Raiyya Raiyya Raiyya Raiyya
Rai Rai Rai Rai Rai Raiyya
Sum Sumne Hogolore Kaalanna Eleyodu
Kindllu Maadore Ninna Thiddodu
Solannu Kandaga Keelaagi Kaanore
Successu Bandaga Selutu Hodeyodu
Aadora Maathige Beega Haaku
Ninnishta Bandange Jeevna Maadu
Nin Daari Kaaythide Ninge Nodu
Raiyya Raiyya Raiyya Raiyya
Rai Rai Rai Rai Rai Raiyya
Raiyya Raiyya Raiyya Raiyya
Rai Rai Rai Rai Rai Raiyya
3 Gante 30 Dina 30 Second Songs
Arda Chandra
Manasu Manasu
Chitra Mathadide
Bitti Buildup
Aaroythu Deepa
Save
Comments
comments