April 11, 2018
Edakallu Guddada Mele 2018 Songs Lyrics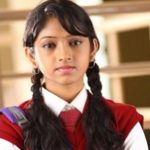 Edakallu Guddada Mele 2018 Songs Lyrics: Belakaagide Jagake is a song from an upcoming 2018 Kannada movie Edakallu Guddada Mele, directed by Vivin Surya. The film was produced by G. P. Prakash under the banner Sri Sai Siddhi Productions. In 1973, A movie with same title directed by Puttanna Kanagal, based on a novel by Bharathisutha was released starring Jayanthi, Aarathi, Chandrashekar.
Edakallu Guddada Mele features Nakul, Shrinath, Swathi, Bharathi Vishnuvardhan and others. Aanand Audio is the music label of this movie. Songs of this movie were composed by Ashic Arun with lyrics penned by Kiran Kaverappa, Lekhak M Sidharth, Guru and Do. Rah.
Songs of this album were rendered by playback singers K. S. Chithra, Shreya Ghoshal, Karthik, Shweta Mohan, Sangeetha Rajeev and others. Musicians worked in the song includes Karthik Pai on Piano, Abinandan R David on Guitar, Bass by Sumesh Parameswar, Nandakishor Desai played Harmonium and Goutam Nayak on Flute.
Check out the lyrics here..
Mugulunage Ya Mugulunage Lyrics
Movie: Edakallu Guddada Mele [2018]
Music Label: Aananda Audio Video
Music: Ashic Arun
Lyrics: Kiran Kaverappa
Singers: Shreya Ghoshal, Karthik
Amma Dharani Moola Nee Janai Lyrics
Movie: Edakallu Guddada Mele [2018]
Music Label: Aananda Audio Video
Music: Ashic Arun
Lyrics: Kiran Kaverappa
Singer: K. S. Chithra
Namde Lifu Lyrics
Movie: Edakallu Guddada Mele [2018]
Music Label: Aananda Audio Video
Music: Ashic Arun
Lyrics: Lekhak M Sidharth
Singer: Sangeetha Rajeev
Nee Kareda Lyrics
Movie: Edakallu Guddada Mele [2018]
Music Label: Aananda Audio Video
Music: Ashic Arun
Lyrics: Do. Rah
Singer: K. S. Chithra
Belakaagide Jagake Lyrics
Movie: Edakallu Guddada Mele [2018]
Music Label: Aananda Audio Video
Music: Ashic Arun
Lyrics: Guru
Singer: Shweta Mohan
Comments
comments