April 11, 2018
Nee Kareda Song Lyrics | Edakallu Guddada Mele 2018
Nee Kareda Song Lyrics | Edakallu Guddada Mele 2018: Nee Kareda is a song from an upcoming 2018 Kannada movie Edakallu Guddada Mele, directed by Vivin Surya. The film was produced by G. P. Prakash under the banner Sri Sai Siddhi Productions. In 1973, A movie with same title directed by Puttanna Kanagal, based on a novel by Bharathisutha was released starring Jayanthi, Aarathi, Chandrashekar. Edakallu Guddada Mele features Nakul, Shrinath, Swathi, Bharathi Vishnuvardhan and others.
Aanand Audio is the music label of this movie. This song was composed by Ashic Arun with lyrics penned by Do. Rah. Nee Kareda song was rendered by singer K. S. Chithra.
Musicians worked in the song includes Karthik Pai on Piano, Abinandan R David on Guitar, Bass by Sumesh Parameswar, Nandakishor Desai played Harmonium and Goutam Nayak on Flute. This sentimental emotional song contains some good lyrics by Do. Rah and emotionally rendered by legendary singer K. S. Chithra, who is back in Kannada after a gap. Chithraji tried her best to make this song more appealing but her effort goes in vain as the song fails to impress us.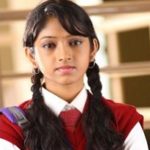 Nee Kareda Song Lyrics
Movie: Edakallu Guddada Mele [2018]
Music Label: Aananda Audio Video
Music: Ashic Arun
Lyrics: Do. Rah
Singer: K. S. Chithra
Check out the lyrics here..
Aa..
Nee.. Kareda..
Hesarindu.. Kelide..
Nee.. Hidida..
Beralondu.. Kaadide..
Kaada Mana Kidiyaagide
Kiru Naguvidu Kaadadide
Nanna Maathige Ninna Mounave Tharave..
Kaalana Kareyolege Marulaadeya Mareyaadeya
Nee Minchi Hode Marukake Marule
Hodenee Doora
Kaade Naa Preethi Swarake
Savi Nenapigintha Saniha Nee Kaluvaadeya
Nanna Vyatheyali Katheyaagi Nee Kulithe
Nalugo Nenapina Ee Nova —
Raararoo Raararo Raararo
Raararoo Raararo Raararo
Raararoo Raararo Raararo..
Samayada Sharadiyali..
Kadadida Kanasa Maribahude..
Bareyada Barahadali Naa
Kalidiha Naani Sigbahude..
Mounadaasege Marethu Hoda Maathanarasiruve
Mounadoorina Daariyali Kulithu
Husi Huisridu Baridaagide
Kanneeringindu Koneide
Baralaareya Baradaadeya Chilume..
Koralolage Dhaniyu Karagide
Kara Mugidu Karuneya Bedie
Mella Thusu Mella Sudu Manave
Oho.. Oho. O..
Edakallu Guddada Mele 2018 Songs
Mugulunage Ya Mugulunage
Dharani Moola Nee Janai.. Amma
Namde Lifu
Nee Kareda
Belakaagide Jagake
Comments
comments