April 11, 2018
Namde Lifu Song Lyrics | Edakallu Guddada Mele 2018
Namde Lifu Song Lyrics | Edakallu Guddada Mele 2018: Namde Lifu is a song from an upcoming 2018 Kannada movie Edakallu Guddada Mele, directed by Vivin Surya. The film was produced by G. P. Prakash under the banner Sri Sai Siddhi Productions. In 1973, A movie with same title directed by Puttanna Kanagal, based on a novel by Bharathisutha was released starring Jayanthi, Aarathi, Chandrashekar.
Edakallu Guddada Mele features Nakul, Shrinath, Swathi, Bharathi Vishnuvardhan and others. Aanand Audio is the music label of this movie. This song was composed by Ashic Arun with lyrics penned by Lekhak M Sidharth. Namde Lifu song was rendered by singer Sangeetha Rajeev.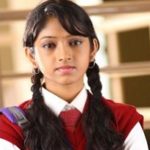 Namde Lifu Lyrics
Movie: Edakallu Guddada Mele [2018]
Music Label: Aananda Audio Video
Music: Ashic Arun
Lyrics: Lekhak M Sidharth
Singer: Sangeetha Rajeev
Check out the lyrics here..
Colourful Butterfly's Manadali
Geluvina Smile-U Mogadali
Freedom Iruva Yugadali
Snehada Saluge Jotheyali
Teenage-U Life Ali Namade
Sundara Storiya Bareva Naavu
Ee Namma Storiya Olage Nodilli
Kaarubaaru Bhari Joru Namdene
Namde Life-U Namade Rule-Su
Namna Illi Keloryaaru
Namde Life-U Namade Rule-Su
Namna Illi Keloryaaru
Odu Chooru Bejaaru
Maadu Masthi Shuru
Namge Naavene Teacher-Uu
Tension-Ne Bittu Nugguthiru
Sanna Kshana Ee Zindagi
Enjoy Every Day
Kaala Yeledu Koogi Omme
Frienshipalli O O Senorita
Colorful Butterflies Manadali
Geluvina Smile-U Mogadali
Freedom Iruva Yugadali
Snehada Saluge Jotheyali
Teenage-U Life Ali Namade
Sundara Storiya Bareva Naanu
Ee Namma Storiya Olage Nodilli
Kaarubaaru Bhari Joru Namdene
Namde Life-U Namade Rule-Su
Namna Illi Keloryaaru|4|
Edakallu Guddada Mele 2018 Songs
Mugulunage Ya Mugulunage
Dharani Moola Nee Janai.. Amma
Namde Lifu
Nee Kareda
Belakaagide Jagake
Comments
comments