November 25, 2017
1234 Shille Hodi Lyrics
1234 Shille Hodi Lyrics: 1234 Shille Hodi is a song from an upcoming 2017 Kannada movie Anjaniputra, directed by A. Harsha. Anjaniputra features Puneeth Rajkumar, Rashmika Mandanna, Haripriya, Ramya Krishnan, P. Ravishankar, Sadhu Kokila, Chikkanna, Mukesh Tiwari, Girish, V. Manohar, Shobharaj and others. This film is a remake of 2014 Tamil movie Poojai. PRK Audio is the music label of this movie. This song was composed by Ravi Basrur with lyrics penned by V. Nagendra Prasad. 1234 Shille Hodi was rendered by Puneeth Rajkumar and Chandan Shetty.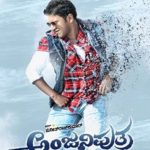 1234 Shille Hodi Lyrics
Movie: Anjaniputra
Music Label:
Music: Ravi Basrur
Lyrics: V. Nagendra Prasad
Singer: Puneeth Rajkumar, Chandan Shetty
Check out the lyrics here..
Kalabhimaanigale Kalabandhugale Kalarasikare Kalaprekshkare
Indu Ide Olaangana Kreeda Ghatakadalli Innu Kelave Kshanadalli
Adhdhuriyaada Gaana Bajaana Kelalu Mareyadiri Marethu Niraasharagadiri
Koragadiri Koragi Soragadiri Soragi Alle Oragadiri
Bossu Hey Baarsoo
Hey 1234 Shille Hodi
Verraaja Bandaythu Dolu Badi
Biddora Kandaaga Kaiyya Hidi
Jotheyaagi Badukona Munde Nadi
Hey One Two Three Four Shille Hodi
Verraaja Bandaythu Dolu Badi
Biddora Kandaaga Kaiyya Hidi
Jotheyaagi Badukona Munde Nadi
Aagodu Thapsoke Aagalla Andavne
Geetheli Shri Krishna Paramathma
Irothanka Kushiyaagi Idbittu Hogana
Nagadidre Nashtano Punyathma
Hey Dan Danaka Danaka Naka Steppu Biththu
Susthu Aadaga Hodi Soda Sharabaththu
Hey Dan Danaka Danaka Naka Steppu Biththu
Susthu Aadaga Hodi Soda Sharabaththu
Godeli Devraddu Photo Na Nododu
Marthoythu Ellargu Yaavaththo
Whatsappu Facebookku Beddalle Nodkondu
Melelo Generation Bandaaytho
Online-U Marriage-U Amele Damage-U
Net-Nalle First Night-U Barbodaa
Ellaanu Hybreedu Selfie Le Suicide-U
Chandrangu Steel Bridge-U Haakbodaa
Hey Dan Danaka Danaka Naka Steppu Biththu
Susthu Aadaga Hodi Soda Sharabaththu
Hey Dan Danaka Danaka Naka Steppu Biththu
Susthu Aadaga Hodi Soda Sharabaththu
Hey 1234 Shille Hodi
Verraaja Bandaythu Dolu Badi
Biddora Kandaaga Kaiyya Hidi
Jotheyaagi Badukona Munde Nadi
Hai Shabash Hodi Ond Soda Sharbath
Anjaniputhraa Songs
Anjaniputhraa
Magariya
Geetha
1234 Shille Hodi
Chanda Chanda
Saahukaaraa
Comments
comments