March 16, 2018
Ibbani Thabbida Ileyali Song Lyrics
Ibbani Thabbida Ileyali Song Lyrics: Ibbani Thabbida Ileyali is a kannada song from the 1994 Kannada movie Rashmi, directed and produced by K. V. Jayaram under the banner Jayadurga Combines. The film was based on the novels by K V Rajeshwari. Rashmi features Abhijith, Shruthi, Thimmaiah, Prashanth, Nagesh Mayya, H. V. Prakash, Shankar Bhat, Ramachandra, Bhagyashree, Padmaja Srinivas, Gangadhar, Chandru Pavagada, Manjaiah, Dr Sajjan and others.
Sangeetha music is the music label of this movie. This song was composed by Agashthya with lyrics penned by Doddarange Gowda. Ibbani Thabbida Ileyali song was rendered by B. R. Chaya.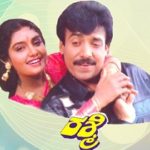 Ibbani Thabbida Ileyali Lyrics
Movie: Rashmi [1994]
Music Label: Sangeetha
Music: Agashthya
Lyrics: Doddarange Gowda
Singer: B. R. Chaya
Check out the lyrics here..
Ibbani Thabbida Ileyali
Ravitheja Kanna Theredu
Ibbani Thabida Ileyali
Ravitheja Kanna Theredu
Baana Koti Kirana
Ilidu Banthu Bhoomige
Ibbani Thabbida Ileyali
Ravitheja Kanna Theredu
Baana Koti Kirana
Ilidu Banthu Bhoomige
Kaadu Hakki Koogi
Impaada Gaanavu
Gaali Beesi Beesi
Madhu Madhura Thaanavu
Bellaki Koogi Pallakki
Kannalli Bhaava Ukkukki
Malle Marada Jaaji
Sogasaagi Arali
Kaananada Kaavya
Ibbani Thabbida Ileyali
Ravitheja Kanna Theredu
Baana Koti Kirana
Ilidu Banthu Bhoomige
Doora Nintha Betta
Gambhira Mounavu
Tonge Tonge Seri
Hasi Hasira Laasyavu…
Aththiththa Dhaare Chelluththa
Dhumikki Nadiyu Oduththa
Haavu Harida Reethi
Cheluvaagi Harida
Kaveriya Natya
Ibbani Thabbida Ileyali
Ravitheja Kanna Theredu
Baana Koti Kirana
Ilidu Banthu Bhoomige
Rashmi Kannada Movie Songs
Ibbani Thabbida Ileyali
Ibbani Thabbida [Male]
Nannedeya Thudithave
Vidhi Aatavanu Ballavararu
Preethi Kaavya
Comments
comments