March 16, 2018
Nannedeya Thudithave Song Lyrics
Nannedeya Thudithave Song Lyrics: Nannedeya Thudithave is a kannada song from the 1994 Kannada movie Rashmi, directed and produced by K. V. Jayaram under the banner Jayadurga Combines. The film was based on the novels by K V Rajeshwari. Rashmi features Abhijith, Shruthi, Thimmaiah, Prashanth, Nagesh Mayya, H. V. Prakash, Shankar Bhat, Ramachandra, Bhagyashree, Padmaja Srinivas, Gangadhar, Chandru Pavagada, Manjaiah, Dr Sajjan and others.
Sangeetha music is the music label of this movie. This song was composed by Agashthya with lyrics penned by Doddarange Gowda. Nannedeya Thudithave song was rendered by Manjula.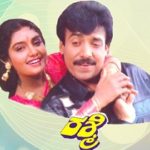 Nannedeya Thudithave Lyrics
Movie: Rashmi [1994]
Music Label: Sangeetha
Music: Agashthya
Lyrics: Doddarange Gowda
Singer: Manjula
Check out the lyrics here..
Nannedeya Thudithave Neenaagihe
Ninnedeya Badithave Naanaagihe
Prayada Kaavyake Preethiye Akshara
Baalalli Ella Neenene
Premada Kogile Koogide
Nannedeya Thudithave Neenaagihe
Ninnedeya Badithave Naanaagihe
Nannella Preethi Premadallu Neene
Nannella Roma Romadallu Neene
Kannancha Kaadige Holapinallu Neene
Kaalgejje Madhura Galirinallu Neene
Anu Anu Thumba Neene
Kana Kana Thumba Neene
Neenaado Prathi Maathella
Jeevatha Nannadaagide
Nannedeya Thudithave Neenaagihe
Ninnedeya Badithave Naanaagihe
Nannella Jeeva Bhavadallu Neene
Nannella Aase Kanasinallu Neene
Baanancha Chandra Thareyallu Neene
Romaancha Baahu Bandhadallu Neene
Hoovina Kampu Neene
Naadada Impu Neene
Nee Bandu Nanna Seriralu
Paripoorna Naanaguve
Nannedeya Thudithave Neenaagihe
Ninnedeya Badithave Naanaagihe
Praayada Kaavyake Preethiye Akshara
Baalalli Ella Neenene
Premada Kogile Koogide
Nannedeya Thudithave Neenaagihe
Ninnedeya Badithave Naanaagihe
Rashmi Kannada Movie Songs
Ibbani Thabbida Ileyali
Ibbani Thabbida [Male]
Nannedeya Thudithave
Vidhi Aatavanu Ballavararu
Preethi Kaavya
Comments
comments