March 16, 2018
Vidhi Aatavanu Ballavararu Song Lyrics
Vidhi Aatavanu Ballavararu Song Lyrics: Vidhi Aatavanu Ballavararu is a kannada song from the 1994 Kannada movie Rashmi, directed and produced by K. V. Jayaram under the banner Jayadurga Combines. The film was based on the novels by K V Rajeshwari. Rashmi features Abhijith, Shruthi, Thimmaiah, Prashanth, Nagesh Mayya, H. V. Prakash, Shankar Bhat, Ramachandra, Bhagyashree, Padmaja Srinivas, Gangadhar, Chandru Pavagada, Manjaiah, Dr Sajjan and others. Sangeetha music is the music label of this movie. This song was composed by Agashthya with lyrics penned by Mahadeva Banakara. Vidhi Aatavanu Ballavararu song was rendered by singer Chandrika Gururaj.
Mahadeva Banakara is famous writer and politician from Karnataka. He was born in Motebennur, Haveri district of Karanataka. he wrote more than 80 books in variuos generes like novels, poems, drama and vachanas. some of his notable works are Biography of Maralu Siddayya, Vachana Deepathi, Aparanji, Bannada Kaaranji etc.. He wrote 1108 Vachanas in the name Banakara Vachanagalu.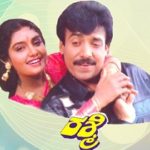 Vidhi Aatavanu Ballavararu Lyrics
Movie: Rashmi [1994]
Music Label: Sangeetha
Music: Agashthya
Lyrics: Mahadeva Banakara
Singer: Chandrika Gururaj
Check out the lyrics here..
Vidhi Aatavanu Ballavaraaru
Vidhavaa Hennanu Mechchuvaraaru
Masanada Hoogala Mudiyuvaraaru
Hennina Novanu Ballavaraaru
Thyagada Katheya Keluvaraaru
Vidhi Aatavanu Ballavaraaru
Vidhavaa Hennanu Mechchuvaraaru
Masanada Hoogala Mudiyuvaraaru
Hennina Novanu Ballavaraaru
Thyagada Katheya Keluvaraaru
Masanada Hoovu Naanaagiruve
Thili Beladingalu Neenaagiruve
Saavina Udiyalu Naaniruvaaga
Badukisidavaranu Hudukuvanu
Horagannige Naa Kaanade Iruve
Ninnathmadali Naa Adagiruve
Naane Avalu Ennalenu
Vidhava Embuda Kshamisuva Neenu
Vidhi Aatavanu Ballavaraaru
Vidhavaa Hennanu Mechchuvaraaru
Masanada Hoogala Mudiyuvaraaru
Hennina Novanu Ballavaraaru
Thyagada Katheya Keluvaraaru
Maavina Maradali Bevina Phalagalu
Vishavanu Kaarutha Mereyuvuvu
Janmava Kottiha Thande Thaayige
Makkalu Drohava Bagediharu
Emmeya Anna Ninagamruthavu
Mane Makkalige Adu Vishavu
Annada Agulali Mokshavanthe
Neethiya Bittare Adu Vishavanthe
Vidhi Aatavanu Ballavaraaru
Vidhavaa Hennanu Mechchuvaraaru
Masanada Hoogala Mudiyuvaraaru
Hennina Novanu Ballavaraaru
Thyagada Katheya Keluvaraaru
Maarannada Hoovu Makarandadali
Jenina Holegalu Hariyuvuvu
Chinnada Ganiyu Mannagihudu
Mannina Ganiyu Honnagihudu
Thyagava Maadide Naa Badukiralu
Bhogava Bayasuve Nee Badukiralu
Andu Emmaya Aasare Ivage
Moodu Devare Aagihanemage
Vidhi Aatavanu Ballavaraaru
Vidhavaa Hennanu Mechchuvaraaru
Masanada Hoogala Mudiyuvaraaru
Hennina Novanu Ballavaraaru
Thyagada Katheya Keluvaraaru
Rashmi Kannada Movie Songs
Ibbani Thabbida Ileyali
Ibbani Thabbida [Male]
Nannedeya Thudithave
Vidhi Aatavanu Ballavararu
Preethi Kaavya
Comments
comments