September 22, 2017
Ondu Nimisha Lyrics
Ondu Nimisha Lyrics: Ondu Nimisha is a song from an upcoming 2017 Kannada movie Upendra Matte Baa, directed by N. Arun Lokanath (Loki). Upendra Matte Baa is a remake of Telugu film Soggade Chinni Nayana (2016). Upendra Matte Baa features Upendra, Prema, Sruthi Hariharan, Vasishta N. Simha, P. Ravishankar, Harshika Poonacha, Sadhu Kokila, Shobhraj, Avinash and others. This song was composed by Sridhar V. Sambhram with lyrics written by Kaviraj. Ondu Nimisha was rendered by Anuradha Bhat.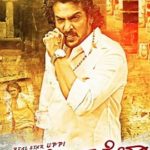 Ondu Nimisha Lyrics
Movie: Upendra Matte Baa [2017]
Music Lable: Anand Audio
Music: Sridhar V. Sambhram
Lyrics: Kaviraj
Singers: Anuradha Bhat
Check out the lyrics here..
Ninne Monne Yaake Heege Irale Illa
Indu Ella Badalaadanthe Mella Mella
Ishq Mera Diwana Pyaar Mera Nazraana
Ondu Nimisha Kelu Illi
Nanna Onde Harusha Neenu Illi
Hosadondu Janumana Padedanthe Anumaana
Ee Ella Kushige Neene Kaarana
Neeli Neeli Aaksaha Nodu Nanna Santhosha
Nanna Jeeva Avana Kai Vasha
Baagilalli Rangoli Haakuvantha Valeli
Bandu Ninna Tholalli Seruvaase Nannalli
Naachikena Horachelli Hege Ninna Kelali
Hoo Thumba Muddu Bandu Ninna Benna Hinde Biddu
Hoo Huchchu Hidisikonde Ee Pari
Neene Bandu Khuddu Kodabeku Ondu Maddu
Hoo Kaadu Kunthaleega Kinnari
Baa Balisu Ulisu Geleyaa Neene Nanna
Ishq Mera Diwana Pyaar Mera Nazraana
Ninna Saniha Ondu Hoobana
Jeevavanne Angaili Hididu Kunthe Nodilli
Helalare Maathalli Neene Nodu Kannalli
Ukki Baruva Preethili Helu Enu Maadali
Hoo Neene Innu Nanna Aa Neeru Gaali Anna
Hoo Bere Enu Beda Khanditha
Hoo Saavu Kooda Ninna Sahavaasadalli Chenna
Hoo Naanu Innu Ninge Shashvatha
Hoo Sharanu Sharanu Ninage Innu Naanu
Ishq Mera Diwana Pyaar Mera Nazraana
Ninna Saniha Ondu Hoobana
Ondu Nimisha Kelu Illi
Nanna Onde Harusha Neenu Illi
Upendra Matte Baa Songs
Madikke Henda
Ondu Nimisha
Premave
Sakkare Hange
Save
Save
Save
Comments
comments