September 22, 2017
Premave Lyrics
Premave Lyrics: Premave is a song from an upcoming 2017 Kannada movie Upendra Matte Baa, directed by N. Arun Lokanath (Loki). Upendra Matte Baa is a remake of Telugu film Soggade Chinni Nayana (2016). Upendra Matte Baa features Upendra, Prema, Sruthi Hariharan, Vasishta N. Simha, P. Ravishankar, Harshika Poonacha, Sadhu Kokila, Shobhraj, Avinash and others. This song was composed by Sridhar V. Sambhram with lyrics written by K. Kalyan. Premave was rendered by Hariharan.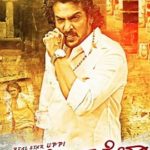 Premave Lyrics
Movie: Upendra Matte Baa[2017]
Music Lable: Anand Audio
Music: Sridhar V. Sambhram
Lyrics: K. Kalyan
Singers: Hariharan
Check out the lyrics here..
Premave Nanna Ninna Naduve Enillave
Hrudayava Kedaki Nodidarilli Bari Premave
Premave Premadinda Banda Premave
Premave Namma Usiraagiralu Ella Kshemave
Enilla Enilla Namma Naduvali
Ramisidaru Kshamisidaru Onde Chilipili
Nambiruva Nambikeyu Daari Thorali
Nalmegala Naalegalu Geluvu Kaanali
Devaru Hutto Munche Preethi Huttithu
Preethiyaaa Anche Boomige Thalupi Hrudaya Huttithu
Neenirada Kshanadalli Kannn Kaanadu
Kaalidada Sthaladalli Kaala Odadu
Sarasadalu Saligeyalu Sammyamadalu
Samapaalu Samabaalu Aduve Idu
Premava Kaliva Jodige Naave Pusthaka
Saavira Janma Ninagendu Naa Karimani Maalika
Laala Lala Lala Laaa Laala Lala Lala Laaa
Laala Lala Lala Laaa Laala Lala Lala Laaa
Premave Nanna Ninna Naduve Enillave
Hrudayava Kedaki Nodidarilli Bari Premave
Premave Premadinda Banda Premave
Premave Namma Usiraagiralu Ella Kshemave
Upendra Matte Baa Songs
Madikke Henda
Ondu Nimisha
Premave
Sakkare Hange
Save
Save
Comments
comments