March 15, 2018
Panjarada Gili Neenu Lyrics
Panjarada Gili Neenu Lyrics: Panjarada Gili Neenu is a song from the 1994 Kananda movie Panjarada Gili, written and directed by Sudheendra Kallol. The film was produced by Sudha Kallol under the banner Shoorpali Films. Panjarada Gili features Sunil, Shruthi, Lokesh, Vaishali Kasaravalli, Umesh, Aravind, Bank Janardhan, Ashok Badaradinni, Simha Hemmige, Master Damarugendra, Rathnakar, Pankaja, Rekha Das, Saroja Shetty, C G Panduranga, Nagaraj, Prakash Poojari, Mukunda, Raghavendra Rao, Navanitha, Padmini, Bhagyashree, Vijayalakshmi and others.
Lahari Music is the music label of this movie. This song was composed by V. Manohar with lyrics penned by Coffee Raghavendra. Panjarada Gili Neenu song was rendered by S. P. Balasubrahmanyam and Manjula Gururaj.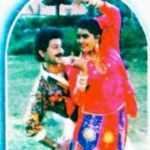 Panjarada Gili Neenu Lyrics
Movie: Panjarada Gili
Music: V. Manohar
Music Label: Lahari Music
Singers: S. P. Balasubrahmanyam, Manjula Gururaj
Lyrics: Coffee Raghavendra
Check out the lyrics here..
Panjarada Gili Neenu
Nanna Sihi Sihi Jenu
Jodihakki Aade Neenu
Ninna Bittu Haare Naanu
Aha Dil Ashiki Javani Pyaar Ki
I Am In Love Dear You Are My Sweet Lover
Muththugala Ponisalu
Honchu Haaki Kaade Naanu
Aha Dil Ashiki Javani Pyaar Ki
I Am In Love Dear You Are My Sweet Lover
Mandaara Mogada Bangaara Thanuva
Sidhoora Thutiya Neere
Singaara Mudiya Gaandhaara Dhwaniya
Gambheera Nadeya Baale
Shabdaalankaara Upamaalankara
Saakinnu Chiththa Chora
Aadaara Neenu Aabhaari Naanu
Nee Nanna Chndra Haara
Aha Dil Ashiki Ahaa Javani Pyaar Ki
Aha Dil Ashiki Javani Pyaar Ki
Jodihakki Aade Neenu
Ninna Bittu Haare Naanu
I Am In Love Dear You Are My Sweet Lover
I Am In Love Dear You Are My Sweet Lover
Laa Laala Laalaa Laa Laala Laalaa
Laa Laala Laalaa Laa Laala Laalaa
Baayaari Haari Bandantha Bhramara
Inneshtu Kaayabeku
Hoo Moggu Arali Dala Chaachi
Kareyadinneshtu Divasa Beku
Hoovantha Edeya Olagene Iruva
Madhuraaja Dumbi Neenu
Suma Raajya Raaja Ninageke Kareyu
Ninnavalu Endu Naanu
I Am In Love Dear You Are My Sweet Lover
I Am In Love Dear You Are My Sweet Lover
Panjarada Gili Neenu
Nanna Sihi Sihi Jenu
Aha Dil Ashiki Javani Pyaar Ki
Arerere Aha Dil Ashiki Javani Pyaar Ki
Jodihakki Aade Neenu
Ninna Bittu Haare Naanu
Aha Dil Ashiki Javani Pyaar Ki
I Am In Love Dear You Are My Sweet Lover
Panjarada Gili Songs
Panjarada Gili Neenu
Namisuve Namisuve Vinayaka
Navarathri Haadu
Naana Naana Tarzan
Comments
comments