November 4, 2017
Shruthi Kannada Song Lyrics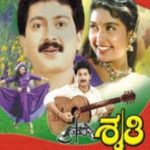 Shruthi Kannada Song Lyrics: Shruthi is a 1990 Kannada movie, directed and produced by Dwarakish. The film was a remake of Tamil film Pudhu Vasantham. This movie features Sunil, Shruti, Indudhar, Honnavalli Krishna, Srivatsa, Dileep, Mandeep Roy, Vaishali Kasaravalli, Srinath and others. Lahari Music was the music label of this movie.
Songs were composed by S. A. Rajkumar with lyrics penned by Chi. Udaya Shankar, M. N. Vyasa Rao and R. N. Jayagopal and Hamsalekha. Songs were rendered by S. P. Balasubrahmanyam, K. J. Yesudas, Manjula Gururaj and S. A. Rajkumar.
Check out the lyrics here..
Kannada Thayiya Makkalu Lyrics
Movie: Shruthi [1990]
Music Label: Lahari Music
Music: S. A. Rajkumar
Lyrics: Chi. Udaya Shankar
Singer: S. A. Rajkumar
Hennige Thali Lyrics
Movie: Shruthi [1990]
Music Label: Lahari Music
Music: S. A. Rajkumar
Lyrics: Chi. Udaya Shankar
Singer: S. P. Balasubrahmanyam
Haadonda Naa Haduvenuya Lyrics
Movie: Shruthi [1990]
Music Label: Lahari Music
Music: S. A. Rajkumar
Lyrics: R. N. Jayagopal
Singer: K. J. Yesudas
Haadonda Naa Haduvenu Lyrics
Movie: Shruthi [1990]
Music Label: Lahari Music
Music: S. A. Rajkumar
Lyrics: R. N. Jayagopal
Singer: S. P. Balasubrahmanyam
Chilipili Enuthali Lyrics
Movie: Shruthi [1990]
Music Label: Lahari Music
Music: S. A. Rajkumar
Lyrics: Hamsalekha
Singer: Manjula Gururaj
Thalakke Navella Lyrics
Movie: Shruthi [1990]
Music Label: Lahari Music
Music: S. A. Rajkumar
Lyrics: M. N. Vyasa Rao
Singer: S. P. Balasubrahmanyam
Januma Janumadallu Lyrics
Movie: Shruthi [1990]
Music Label: Lahari Music
Music: S. A. Rajkumar
Lyrics: M. N. Vyasa Rao
Singers: K. J. Yesudas, Manjula Gururaj
Comments
comments