March 26, 2019
Keliddu Sullaagabahudu Nodiddu Sullaagabahudu Song Lyrics | Rama Lakshmana
Keliddu Sullaagabahudu Nodiddu Sullaagabahudu Song Lyrics | Rama Lakshmana: Keliddu Sullaagabahudu Nodiddu Sullaagabahudu is a super hit Kannada song from the 1980 Kannada movie Rama Lakshmana, directed by Ravee-Shankar. The story of the film was written by M P Shankar and screenplay was penned by M. D. Sundar. Famous lyricist Chi. Udayashankar wrote the dialogues for this film produced by actor M P Shankar under the Bharani Films.
Rama Lakshmana Kannada movie features Ashok, Manjula, M. P. Shankar, Srilalitha, Chandralekha, Jayashree, B. V. Radha, Sudheer, Indumani, Leela, Shashikala, Pushpa, Ashok Kumar, Neegro Johny, Baby Indira, Master Sathyaprakash, Baby Gowri and others. Sangeetha music was the audio label of this movie.
Keliddu Sullaagabahudu Nodiddu Sullaagabahudu song lyrics were penned by Kannada lyricist Chi. Udaya Shankar and the song was composed by renowned music composer duo of Rajan-Nagendra. This heart touching moral song was soulfully rendered by one of the greatest singer of all time S. Janaki.
This song is 'Katha Roopaka' as they call it in Kannada is a technique of narrating a story trough the song with a great moral in it.  Keliddu Sullaagabahudu Nodiddu Sullaagabahudu is a such a valuable song and it talks about human nature in the face of uncertainty. it is human nature to arrive at conclusion by just hearing or seeing something and react out of emotion instead of figure out what really happened and try to understand the fact.
This song narrates a story of a Lady called Gangamma, who lives in the forest with her baby and a mongoose [her pet animal]. One day Gangamma finds that water is unavailable in the house and she decide to fetch the water from outside. She sees her baby sleeping in the cradle. Gangamma calls the mongoose and orders it to take care of the baby.
As Ganagamma walks out of the house to fetch the water, A cobra enters the house. The mongoose sees the snake approaching the baby. There was a fierce fight between the cobra and the mongoose. The mongoose finally manage to defeat and kill the cobra.
As Ganagamma returning to the home, mongoose runs happily towards her to greet her. She sees the blood around the mouth of the mongoose and in a state of panic, she decides that the mongoose had killed her baby. She kills the mongoose then and there and rushes into the house to see the baby.
The baby is laughing in the cradle and she sees a dead cobra lying on the floor near the cradle. she realizes her mistake but it was too late. The mongoose was dead. so the moral of the story is 'Look before you leap'.
Don't give into your emotions just by hearing or seeing something. take a little time and patience to check the reality of the circumstance. don't take any decision in a emotional mental state.
This mongoose and snake story is beautifully made into a song in this Kannada movie. the composition, lyrics and rendering of S. Janaki as a little girl is something that she does with ease. she makes it look a like so simple.
The picturization of the song should be appreciated. I am still wondering how they shot the fight sequence between the snake and the mongoose, when there wasn't much technical help in those days.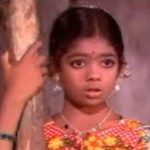 Keliddu Sullaagabahudu Nodiddu Sullaagabahudu Lyrics
Movie: Rama Lakshmana [1980]
Music: Rajan-Nagendra
Vocals: S. Janaki
Lyrics: Chi. Udayashankar
Audio Label: Sangeetha
Check out the lyrics of this song here..
Keliddu Sullaaga Bahudu
Nodiddu Sullaaga Bahudu
Keliddu Sullaagabahudu
Nodiddu Sullaagabahudu
Nidhaanisi Yochisidaaga
Nijavu Thilivudu
Nidhaanisi Yochisidaaga
Nijavu Thilivudu
Aaa.. Aaa..
Dooradallondu Kaaditthu
Kaadali Ondu Mane Itthu
Mungusiyondu Allitthu
Maneyanu Kavalu Kaytitthu
Aa Maneyodathi Gangamma
Thottilalavala Kandamma
Mungusiyallade Berenu
Maguvina Aatake Illamma..
Mungusiyodane Preethiyali
Kandana Jothege Premadali
Baaluthaliddalu Gangamma
Mundenaayithu Kelamma..
Maneyali Neeru Mugidiralu
Holeya Kadege Horatiralu
Kandanu innu malagiralu
Mungusiyannu Koogidalu
Maneyali Bere Yarilla
Maguvina Jothege Kaavaliru
Horagade Yellu Hogadiru
Gangeyu Holege Horataaga
Beliyallidda Kari Naaga
Sara Sara Hariyithu Rabhasadali
Maneyanu Serithu Nimishadali
Mungusi Nodithu Haavannu
Thottila Balige Baruvudanu
Kaalaga Nadeyithu Roshadali
Sothitu Haavu Jagaladali
Mungusi Geluvina Harushadali
Haavina Praanava Heeritthu
Baayali Rakthavu Chinugitthu….
Gangeyu Neeranu Tharuthiralu
Kai Bale Naadava Kelisalu
Mungusi Baagila Bali Baralu
Baayali Rakthada Kale Iralu..
Bechchutha Gangeyu Nodidalu
Maguvanu Kondide Idu Yendu
Mungusiyannu Chachchidalu
Alutha Olage Odidalu
Thottila Kandanu Naguthitthu
Neladali Haavu Satthitthu
Dudukida Buddige Baliyagi
Mungusi Katheyu Mugidittu..
Keliddu Sullaaga Bahudu
Nodiddu Sullaaga Bahudu
Keliddu Sullagabahudu
Nodiddu Sullagabahudu
Nidhaanisi Yochisidaaga
Nijavu Thilivudu..
Nidhaanisi Yochisidaaga
Nijavu Thilivudu
Rama Lakshmana [1980] Kannada Songs
Mutti Nodu Illi Bandu
Music: Rajan-Nagendra
Vocals: S. Janaki
Lyrics: Chi. Udayashankar
Banadevi Thaayi Namagella
Music: Rajan-Nagendra
Vocals: S. P. Balasubrahmanyam, S. Janaki
Lyrics: Chi. Udayashankar
Maathu Chenna Mouna Chenna
Music: Rajan-Nagendra
Vocals: S. P. Balasubrahmanyam, S. Janaki
Lyrics: Chi. Udayashankar
Keliddu Sullaagabahudu Nodiddu Sullaagabahudu
Music: Rajan-Nagendra
Vocals: S. Janaki
Lyrics: Chi. Udayashankar
Comments
comments