May 5, 2018
Uravu Solla Oruvarindri Song Lyrics
Uravu Solla Oruvarindri Song Lyrics: Uravu Solla Oruvarindri is a hit song from the 1962 Tamil movie Paasam, directed by T. R. Ramanna and written by 'Thuraiyoor' K. Murthy. The film was produced by T. R. Ramanna under the banner R. R. Pictures. Paasam features Makkal Thilagam M. G. Ramachandran [MGR], B. Saroja Devi, M. R. Radha, Sheela, T. R. Rajakumari, Kalyan Kumar, S. A. Ashokan, T. R. Ramachandran, S. N. Lakshmi, C. K. Saraswathi, Lakshmi Rajyam and others. Saregama is the music label of this movie. This song was composed by Viswanathan–Ramamoorthy with lyrics penned one and only kaviyarasu Kannadasan. Uravu Solla Oruvarindri song was rendered by one of the greatest singer P. Susheela.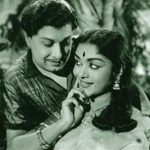 Uravu Solla Oruvarindri Lyrics
Album: Paasam [1962]
Music Label: Saregama
Music: Viswanathan–Ramamoorthy
Lyrics: Kannadasan
Singer: P. Susheela
Check out the lyrics here..
Uravu Solla Oruvarindri Vaazhbavan
Avan Ulaga Vaazhkkai Palliyile Maanavan
Iravu Velai Arasanaaga Ponavan
Nenjil Irakkamulla Thirudanaaga Aanavan
Uravu Solla Oruvarindri Vaazhbavan
Avan Ulaga Vaazhkkai Palliyile Maanavan
Uravu Solla Oruvarindri Vaazhbavan
Avan Ulaga Vaazhkkai Palliyile Maanavan
Iravu Velai Arasanaaga Ponavan
Nenjil Irakkamulla Thirudanaaga Aanavan
Irakkamulla Thirudanaaga Aanavan
Pon Porulai Kollai Kolla Oduvaan
Yaarum Annai Endru Sollivittaal Vaaduvaan
Pon Porulai Kollai Kolla Oduvaan
Yaarum Annai Endru Sollivittaal Vaaduvaan
Than Porulai Avarkku Thandhu Thetruvaan
Nedum Saalai Varai Thunaikku Vandhu Vaazhththuvaan
Saalai Varai Thunaikku Vandhu Vaazhththuvaan
Uravu Solla Oruvarindri Vaazhbavan
Avan Ulaga Vaazhkkai Palliyile Maanavan
Ulaga Vaazhkkai Palliyile Maanavan
Pasiyeduththaal Paaindhu Sellum Puliyavan
Aanaal Pazhakkaththukkum Paasaththukkum Iniyavan
Kalaiyazhakai Rasippadhile Pudhiyavan
Udar Kattazhaku Sirandhirukkum Ilaiyavan
Kattazhaku Sirandhirukkum Ilaiyavan
Uravu Solla Oruvarindri Vaazhbavan
Avan Ulaga Vaazhkkai Palliyile Maanavan
Ulaga Vaazhkkai Palliyile Maanavan
Indru Naalai Avanum Kooda Maaralaam
Avan Iravil Thoongi Pagalil Kooda Vaazhalaam
Kandru Kanda Thaayai Pola Aagalaam
Anbu Kaadhal Paasam Avanum Kooda Kaanalaam
Kaadhal Paasam Avanum Kooda Kaanalaam
Uravu Solla Oruvarindri Vaazhbavan
Avan Ulaga Vaazhkkai Palliyile Maanavan
Iravu Velai Arasanaaga Ponavan
Nenjil Irakkamulla Thirudanaaga Aanavan
Irakkamulla Thirudanaaga Aanavan
Paasam [1962] Tamil Movie Song Lyrics
Ulagam Pirandhadhu Enakkaga
Paal Vannam Paruvam Kondu
Maalaiyum Iravum Sandhikkum Idaththil
Theredhu Silaiyedhu
Uravu Solla Oruvarindri
Jal Jal Jal Enum Salangai
Vengaikku Kurivaithu
Comments
comments