October 28, 2017
Haayada Ee Sanje Lyrics
Haayada Ee Sanje Lyrics: Haayada Ee Sanje is a song from the 1980 Kannada movie Vasantha Geetha, directed by Dorai – Bhagwan. Vasantha Geetha features Rajkumar, Gayathri, Puneeth Rajkumar, K. S. Ashwath, Srinivasa Murthy, Leelavathi, Thoogudeepa Srinivas, Prabhakara and others. Sangeetha was the music label of this movie. This song was composed by M. Ranga Rao with lyrics penned by Chi. Udaya Shankar. Haayada Ee Sanje was rendered by Rajkumar and S. Janaki.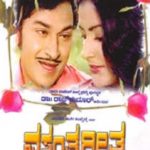 Haayada Ee Sanje Lyrics
Movie: Vasantha Geetha [1980]
Music Label: Sangeetha
Music: M. Ranga Rao
Lyrics: Chi. Udaya Shankar
Singer: Rajkumar, S. Janaki
Check out the lyrics here..
Haayaada Ee Sanje Aananda Thumbiralu
Baale Sangeetha Sudheyaaythu
Haayaada Ee Sanje Aananda Thumbiralu
Baale Sangeetha Sudheyaaythu
Haayaada Ee Sanje
Olavina Latheyali Chiguri Aralida Ee Sumavu
Nayanava Seleyuva Harusha Thumbida Ee Naguvu
Olavina Latheyali Chiguri Aralida Ee Sumavu
Nayanava Seleyuva Harusha Thumbida Ee Naguvu
Entha Muddagide Enu Sogasaagide
Entha Muddagide Enu Sogasaagide
Maguvina Harushake Iniyana Sarasake
Manasina Kunithake Hrudayada Midithake
Jummendithu Aha Aha Aha
Haayaada Ee Sanje Aananda Thumbiralu
Baale Sangeetha Sudheyaaythu
Haayaada Ee Sanje
Anudina Vasantha Thumbi Baruthide Baalalli
Pranayada Geetheya Haadi Bande Nee Jotheyalli
Anudina Vasantha Thumbi Baruthide Baalalli
Haayaada Ee Sanje Aananda Thumbiralu
Baale Sangeetha Sudheyaaythu
Haayaada Ee Sanje
Pranayada Geetheya Haadi Bande Nee Jotheyalli
Enu Santhoshavu Enu Ullasavu Enu
Enu Santhoshavu Enu Ullasavu Enu
Yuga Yuga Urulalli Hosa Yuga Udisali
Ee Anubandhavu Heegeye Saagali
Embaaseyu Aha Aha Aha
Vasantha Geetha Songs
Kannalle Eno
Neenado Mathella Chanda
Aataveno Notaveno
Haayada Ee Sanje
Save
Save
Comments
comments