October 28, 2017
Kannalle Eno Lyrics
Kannalle Eno Lyrics: Kannalle Eno is a song from the 1980 Kannada movie Vasantha Geetha, directed by Dorai – Bhagwan. Vasantha Geetha features Rajkumar, Gayathri, Puneeth Rajkumar, K. S. Ashwath, Srinivasa Murthy, Leelavathi, Thoogudeepa Srinivas, Prabhakara and others. Sangeetha was the music label of this movie. This song was composed by M. Ranga Rao with lyrics penned by Chi. Udaya Shankar. Kannalle Eno was rendered by Rajkumar.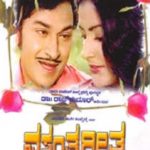 Kannalle Eno Lyrics
Movie: Vasantha Geetha [1980]
Music Label: Sangeetha
Music: M. Ranga Rao
Lyrics: Chi. Udaya Shankar
Singer: Rajkumar
Check out the lyrics here..
Kannalli Eno Minchondu Kandithalla
Ninnase Eno Naanindu Kanenalla
Kopavo Thapavo Kopavo Thapavo
Nadugide Thuti Ethake
Kannalli Eno Minchondu Kandithalla
Olle Vayasu Olle Sogasu Eke Heegaythu Manasu
Kannu Channa Banna Channa Naakaane Heegeke Munisu
Olle Vayasu Olle Sogasu Eke Heegaythu Manasu
Kannu Channa Banna Channa Naakaane Heegeke Munisu
E Roshavo Aaveshavo Aa Dweshavo Aa Kroshavo
Cheluveye Ninagethake
Kannalli Eno Minchondu Kandithalla
Ninnase Eno Naanindu Kanenalla
Cheluve Mogadi Geluva Kande Elli Enaytho Kaane
Geluva Hinde Chalava Kande Ammamma Neenentha Jaane
Cheluve Mogadi Geluva Kande Elli Enaytho Kaane
Geluva Hinde Chalava Kande Ammamma Neenentha Jaane
Ninnaseya Naa Ballenu Innaranu Naa Ollenu
Sarasake Baralaareya Helu Baralaareya
Ninnantha Nooru Hennannu Naanu Balle
Nannalli Innu Ninnaata Sagadalle
Balige Baruva Manava Geluva Aase Nannalli Banthe
Sarasadinda Ninna Bereve Baa Helu Inneke Chinthe
Balige Baruva Manava Geluva Aase Nannalli Banthe
Sarasadinda Ninna Bereve Baa Helu Inneke Chinthe
Ningaagiye Naanillave Nannaseyu Ninagillave
Nijavanu Nudi Sundari
Ninnantha Nooru Hennannu Naanu Balle
Nannalli Innu Ninnaata Sagadalle
Vasantha Geetha Songs
Kannalle Eno
Neenado Mathella Chanda
Aataveno Notaveno
Haayada Ee Sanje
Save
Comments
comments