October 28, 2017
Aataveno Notaveno Lyrics
Aataveno Notaveno Lyrics: Aataveno Notaveno is a song from the 1980 Kannada movie Vasantha Geetha, directed by Dorai – Bhagwan. Vasantha Geetha features Rajkumar, Gayathri, Puneeth Rajkumar, K. S. Ashwath, Srinivasa Murthy, Leelavathi, Thoogudeepa Srinivas, Prabhakara and others. Sangeetha was the music label of this movie. This song was composed by M. Ranga Rao with lyrics penned by Chi. Udaya Shankar. Aataveno Notaveno was rendered by Rajkumar and Vani Jayaram.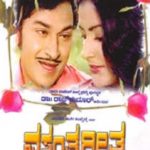 Aataveno Notaveno Lyrics
Movie: Vasantha Geetha [1980]
Music Label: Sangeetha
Music: M. Ranga Rao
Lyrics: Chi. Udaya Shankar
Singers: Rajkumar, Vani Jayaram
Check out the lyrics here..
Aatavenu Notavenu Nanage Helida Maathenu
Manadalenide Adanu Helade Etheke Kaadide
Nanna Aase Kanna Bhashe Thiliyalarada Ogatenu
Yeke Summane Sullu Heluve Ninna Naa Ballenu
Meredaadide Roshadi Andu Manasaayithe Nannali Indu
Meredaadide Roshadi Andu Manasaayithe Nannali Indu
Yethake Ee Bage Yethake Ee Bage
Ninna Reethi Thilideneega Ninna Preethi Aritheneega
Nannanu Mannisu Nallane Preethisu
Aatavenu Notavenu Nanage Helida Maathenu
Yeke Summane Sullu Heluve Ninna Naa Ballenu
Neenillada Siriyanu Thoreve Ninna Neralali Nemmadi Padeve
Neenillada Siriyanu Thoreve Ninna Neralali Nemmadi Padeve
Santhasa Honduve Santhasa Honduve
Saviyada Maathanaadi Olavinda Nanna Koodi
Manavanu Seride Hithavanu Needide
Aatavenu Notavenu Nanage Helida Maathenu
Yeke Summane Sullu Heluve Ninna Naa Ballenu
Vasantha Geetha Songs
Kannalle Eno
Neenado Mathella Chanda
Aataveno Notaveno
Haayada Ee Sanje
Save
Comments
comments