August 10, 2017
Minchante Minchi Lyrics
Minchante Minchi Lyrics: Minchante Minchi is a song from the 2017 Kannada movie Ayana, directed by Ganagdhar Salimath. Ayana features Deepak Subramanya, Apoorva Soma, Ramesh Bhat, Nagshree Karkone, Vedashree Rao, Moksha Kushal, Harsha HS, Karthik A, Goutham S and others. This song was composed by Shriyansh Shreeram with lyrics penned by Rahul. Minchante Minchi was rendered by Sudarshan Arrows and Nikhil Mathew.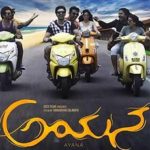 Minchante Minchi Lyrics
Movie: Ayana [2017]
Music Label: Divo
Music: Shriyansh Shreeram
Lyrics: Rahul
Singers: Sudarshan Arrows, Nikhil Mathew
Check out the lyrics here..
Minchanthe Minchi Sidilanthe Sididu
Jagakella Hinde Haakaythu
Naaleya Chinthe Namageke Indu
Saviyona Ee Prathikshanavanu
Swargave Dharege Ilida Haage
Aniside Namage Ee Dina
Swargave Dharege Ilida Haage
Aniside Namage Ee Dina
Hosa Daariya Hudukaatadi Naavinnu Munde
Hosa Maththina Musukalliye
Bachchiduva Chinthe
Kanasina Lokadi Geleyara Jotheyali
Kanasina Lokadi Geleyara Jotheyali
Haaralu Bayaside Manasu
Saagali Snehadi Nammee Payana
Eereethi Harushadi Nooru Varusha
Sneha Harusha
Beeso Gaali Namagaagi Haadide Hosa Haadonda
Hariva Neerina Kalaravavu Needide Hosa Aananda
Beeso Gaali Hariva Neeru Seri Madide
Shruthiyanu Namagaagi
Saagali Snehadi Nammee Payana
Eereethi Harushadi Nooru Varusha
Sneha Harusha Nooru Varusha
Minchanthe Minchi Sidilanthe Sididu
Jagakella Hinde Haakaythu
Naaleya Chinthe Namageke Indu
Saviyona Ee Prathikshanavanu
Swargave Dharege Ilida Haage
Aniside Namage Ee Dina
Swargave Dharege Ilida Haage
Aniside Namage Ee Dina
Swargave Dharege Ilida Haage
Aniside Namage Ee Dina
Sneha Harusha Nooru Varusha
Ayana Kannada Songs
Nee Nadeda Daariyali
Payana Tiruva
Nootana Ee Bhavane
Minchante Minchi
Save
Save
Save
Comments
comments