October 25, 2018
Top 50 Kannada Rajyothsava Songs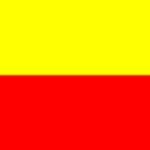 Top 50 Kannada Rajyothsava Songs:  On the occasion of Kannada Rajyothsava, Lyricsraaga has come up with a list of songs that can add more color and emotion to the celebration of Naada Habba Kannada Rajyothsava.
These songs talks about Kannada, People, this land, it's culture, ethnicity, rivers, mountains, literature, Kings, Kingdoms, Architecture, Sculpture, Art and so on. Karnataka Rajyotsava is celebrated on November 1st of every year to mark the Unification of Karnataka.
Check out the list here..
1. Kannadada Makkalella Ondaagi Banni
Movie: Kantheredu Nodu [1961]
Music Label: Saregama
Music: G. K. Venkatesh
Lyrics: G. V. Iyer
Singers: P. B. Srinivas
Actor: Dr. Rajkumar
2. Apaara Keerthi Galisi Mereva Bhavya Naadidu
Movie: Vijayanagarada Veeraputhra [1961]
Music Label: Saregama
Music: M. S. Vishwanathan, B. K. Ramamurthy
Lyrics: R. N. Jayagopal
Singers: P. B. Srinivas
Actor: Sudarshan
3. Onde Naadu Onde Kulavu Onde Daivavu
Movie: Mayor Muthanna [1969]
Music Label: Saregama
Music: Rajan-Nagendra
Lyrics: Chi. Udayashankar
Singers: P. B. Srinivas, S. Janaki
Actor: Dr. Rajkumar
4. A Aa E Ee Kannadada
Movie: Karulina Kare [1970]
Music Label: Saregama
Music: M. Ranga Rao
Lyrics: R. N. Jayagopal
Singers: S. Janaki, Sumithra, R. N. Jayagopal
Actor: Dr. Rajkumar
5. Kannada Naadina Veera Ramaniya
Movie: Nagarahavu [1972]
Music Label: Saregama
Music: Vijaya Bhaskar
Lyrics: Chi. Udayashankar
Singers: P. B. Srinivas
Actor: Vishnuvardhan
6. Naavaduva Nudiye Kannada Nudi
Movie: Gandhada Gudi [1973]
Music Label: Saregama
Music: Rajan-Nagendra
Lyrics: Chi. Udayashankar
Singers: P. B. Srinivas
Actor: Dr. Rajkumar
7. Ide Nadu Ide Bhaashe Endendu Nammadaagirali
Movie: Thirugu Baana [1983]
Music Label: Sangeetha
Music: Sathyam
Lyrics: R. N. Jayagopal
Singer: S. P. Balasubrahmanyam
Actor: S. P. Balasubrahmanyam, Ambareesh
8. Karunada Thayi Sada Chinmayi
Movie: Naanu Nanna Hendthi [1985]
Music Label: Sangeetha
Music: Hamsalekha
Lyrics: Hamsalekha
Singers: S. P. Balasubrahmanyam
Actor: Ravichandran
9. Karnatakada Ithihaasadali
Movie: Krishna Rukmini [1988]
Music Label: Lahari Music
Music: K. V. Mahadevan
Lyrics: R. N. Jayagopal
Singers: S. P. Balasubrahmanyam
Actor: Vishnuvardhan
10. Kannada Naadina Rannada Rathuna
Movie: Sharavegada Saradara [1989]
Music Label: Sony Music
Music: Sangeetha Raja
Lyrics: Doddarange Gowda
Singers: S. P. Balasubrahmanyam
Actor: Kumar Bangarappa
11. Ee Kannada Mannanu Maribeda O Abhimani
Movie: Solillada Saradara [1992]
Music Lahari Music
Music: Hamsalekha
Lyrics: Hamsalekha
Singers: S. P. Balasubrahmanyam
Actor: Ambareesh
12. Kannada Honnudi Deviyanu
Movie: Ondu Cinema Kathe [1992]
Music Label: Lahari Music
Music: Rajan-Nagendra
Lyrics: Chi. Udayashankar
Singers: S. P. Balasubrahmanyam
Actor: Ananth Nag
13. Kelisade Kallu Kallinali Kannada Nudi
Movie: Belli Kalungura [1992]
Music Label: Lahari Music
Music: Doddarange Gowda
Lyrics: Hamsalekha
Singers: S. P. Balasubrahmanyam
Actor: Malashree, Sunil
14. Andavo Andavu Kannada Naadu
Movie: Mallige Hoove [1992]
Music Label: Lahari Music
Music: Hamsalekha
Lyrics: Hamsalekha
Singers: K. J. Yesudas, K. S. Chitra
Actor: Ambareesh
15. Huttidare Kannada Nadali Huttabeku
Movie: Aakasmika [1993]
Music Label: Akash Audio
Music: Hamsalekha
Lyrics: Hamsalekha
Singers: Dr. Rajkumar
Actor: Dr. Rajkumar
16. Kannada Gangeyali Meeyuve Naaneega
Movie: Shrungara Kavya [1993]
Music Label: Lahari Music
Music: Hamsalekha
Lyrics: Hamsalekha
Singers: K. S Chitra, S. P. Balasubrahmanyam
Actor: Raghuveer
17. Januma Needutthale Namma Thaayi
Movie: Bevu Bella [1993]
Music Label: Lahari Music
Music: Hamsalekha
Lyrics: Hamsalekha
Singers: Rajesh Krishnan
Actor: Jaggesh
18. Kannadada Kanda Ellarigu Chanda
Movie: Anuragada Alegalu [1993]
Music Label: Sangeetha
Music: Hamsalekha
Lyrics: Hamsalekha
Singers: Raghavendra Rajkumar
19. Kannadave Nammamma Avalige Kaimugiyamma
Movie: Mojugara Sogasugara [1995]
Music Label: Lahari Music
Music: Hamsalekha
Lyrics: Hamsalekha
Singers: Vishnuvardhan
Actor: Vishnuvardhan
20. Kannadada Maathu Chanda
Movie: Samara [1995]
Music Label: Jhankar Music
Music: Kousthubha
Lyrics: N/A
Singers: Dr. Rajkumar
Actor: Shivarajkumar
21. Kannada Naadina Hemmeya
Movie: Bhavani [1995]
Music Label: N/A
Music: V. Manohar
Lyrics: Vijaya Narasimha
Singers: Dr. Rajkumar
22. Namamma Namamma Bhoomi Thayamma
Movie: Putnanja [1995]
Music Label: Jhankar Music
Music: Hamsalekha
Lyrics: Hamsalekha
Singers: Manu, K. S. Chithra
Actor: Ravichandran
23. Kannada Naadina Jeeva Nadi
Movie: Jeevanadi [1996]
Music Label: Jhankar Music
Music: Koti
Lyrics: R. N. Jayagopal
Singers: S. P. Balasubrahmanyam
Actor: Vishnuvardhan
24. Rukkamma Naa Nooru Ooru Nodi Bande
Movie: Sipayi [1996]
Music Label: Jhankar Music
Music: Hamsalekha
Lyrics: Hamsalekha
Singers: S. P. Balasubrahmanyam
Actor: Ravichandran
25. Yene Kannadathi Nee Yake
Movie: Appaji [1996]
Music Label: M. M. Keeravani
Music: Jhankar Music
Lyrics: R .N. Jayagopal
Singers: S. P. Balasubrahmanyam
Actor: Vishnuvardhan
26. Kannada Thayi Bhuvaneshwari
Movie: Sakida Gini [1996]
Music Label: Jhankar Music
Music: R. Govardhan
Lyrics: Sadguna
Singers: Rajesh Krishnan
Actor: Sai Kumar
27. Idu Nannooru Ellaru Nannoru
Movie: Palegara [1996]
Music Label: Anand Audio
Music: Hamsalekha
Lyrics: Hamsalekha
Singers: S. P. Balasubrahmanyam
Actor: Ambareesh
28. Kannada Naadidu Punyada
Movie: Police Bete [1997]
Music Label: Jhankar Music
Music: Ram Chakravarthy
Lyrics: Ohileshwara
Singers: Mano
Actor: Sai Kumar
29. Naanu Kannadada Kanda
Movie: AK 47 [1999]
Music Label: Akash Audio
Music: Hamsalekha
Lyrics: Hamsalekha
Singers: K. J. Yesudas
Actor: Shivarajkumar
30. Amma Amma Amma Kannada Thaayi Nammamma
Movie: Suggi [1999]
Music Label: Anand Audio
Music: Hamsalekha
Lyrics: Hamsalekha
Singers: Dr. Rajkumar
31. Kalladare Naanu
Movie: Simhadriya Simha [2002]
Music Label: Jhankar Music
Music: Deva
Lyrics: S. Narayan
Singers: S. P. Balasubrahmanyam
Actor: Vishnuvardhan
32. Kannadakkage Janana
Movie: Annavru [2003]
Music Label: Ashwini Audio
Music: Rajesh Ramnath
Lyrics: K. Kalyan
Singers: S. P. Balasubrahmanyam
Actor: Darshan, Ambareesh
33. Pancha Koti Kannadigare
Movie: Kadamba [2004]
Music Label: Anand Audio
Music: Deva
Lyrics: K. Kalyan
Singers: S. P. Balasubrahmanyam
Actor: Vishnuvardhan
34. Karunaade Kai Chachide Node
Movie: Malla [2004]
Music Label: Jhankar Music
Music: V. Ravichandran
Lyrics: V. Ravichandran
Singers: L. N. Shastry
Actor: Ravichandran
35. Simpalagi Helthini Kele Nammora Bhashe
Movie: Mourya [2004]
Music Label: Anand Audio
Music: Gurukiran
Lyrics: S. Narayan
Singers: Puneeth Rajkumar
Actor: Puneeth Rajkumar
36. Jeeva Kannada Deha Kannada
Movie: Veera Kannadiga [2004]
Music Label: Akash Audio
Music: Chakri
Lyrics: Hamsalekha
Singers: Shankar mahadevan
Actor: Puneeth Rajkumar
37. Sirigannadam Gelge
Movie: Kannadada Kanda [2006]
Music Label: Leela Audios
Music: H. Gurunath
Lyrics: C. V. Shivshankar
Singers: Vinod Raj
Actor: Vinod Raj
38. Oorella Sutthi
Movie: Hatavadi [2006]
Music Label: Jhankar Music
Music: V. Ravichandran
Lyrics: V. Ravichandran
Singers: S. P. Balasubrahmanyam
Actor: V. Ravichandran
39. Avva Kano Kannada
Movie: Pallakki [2007]
Music Label: Jhankar Music
Music: Gurukiran
Lyrics: Shivananje Gowda
Singers: S. P. Balasubrahmanyam
Actor: Prem Kumar‎
40. Naa Janisida Kannada
Movie: Jeevana Dhare [2007]
Music Label: Jhankar Music
Music: Raju Upendrakumar
Lyrics: Muniraj Boodigere
Singers: Manu
Actor: Siddharth
41. Kannadiga Kannadiga
Movie: Jeevana Dhare [2007]
Music Label: Jhankar Music
Music: Raju Upendrakumar
Lyrics: Muniraj Boodigere
Singers: Rajesh Krishnan
Actor: Siddharth
42. Karunada Kannadiga
Movie: Gandana Mane [2007]
Music Label: Anand Audio
Music: V. Manohar
Lyrics: S. Mahendar
Singers: Shivrajkumar
43. Maribeda
Movie: Dheemaku [2008]
Music Label: Anand Audio
Music: Arjun
Lyrics: Harshapriya
Singers: Naveen Krishna
Actor: Naveen Krishna
44. Nannooru Nannusiru
Movie: Abhimani [2009]
Music Label: Anand Audio
Music: Dharma Theja
Lyrics: Govindegowda
Singers: Rajesh Krishnan
Actor: Rahul
45. Jagadalle Karnataka Swarga
Movie: Abhimani [2009]
Music Label: Anand Audio
Music: Dharma Theja
Lyrics: Govindegowda
Singers: S. P. Balasubrahmanyam
Actor: Rahul
46. Amrutha Kannada
Movie: Kannadada Kiran Bedi [2009]
Music Label: Anand Audio
Music: Hamsalekha
Lyrics: Hamsalekha
Singers: S. P. Balasubrahmanyam
Actor: Malashri
47. Nanna Mannidu
Movie: Veera Parampare [2010]
Music Label: Anand Audio
Music: S. Narayan
Lyrics: S. Narayan
Singers: Shankar Mahadevan
Actor: Ambarish, Sudeep
48. Arishini Kunkuma Shobhite
Movie: Premisam [2010]
Music Label: Anand Audio
Music: Hamsalekha
Lyrics: Hamsalekha
Singers: K. S. Chitra
Actor: Chetan Chandra
49. Balukthalamma Nam Kaveri
Movie: Naanu Nanna Kanasu [2010]
Music Label: Anand Audio
Music: Hamsalekha
Lyrics: Hamsalekha
Singers: Shreya Goshal, Hemanth Kumar
Actor: Prakash Raj, Amulya
50. Kai Mugidu Yeru Idu Kannadada Theru
Movie: Sarathi [2011]
Music Label: Anand Audio
Music: V. Harikrishna
Lyrics: V. Nagendra Prasad
Singer: Shankar Mahadevan
Actor: Darshan
Comments
comments