July 25, 2017
Illitanka Neenu Lyrics
Illitanka Neenu Lyrics: Illitanka Neenu is a song from an upcoming 2017 Kannada movie Once More Kaurava, directed by  S. Mahendar. Once More Kaurava features Naresh Gowda, Anusha, Devaraj and others.
This song was composed by Shridhar V Sambaram with lyrics penned by K. Kalyan. Illitanka Neenu was rendered by Vijay Prakash and Sangeetha Ravindranath. Aananda Audio is the music label of this movie.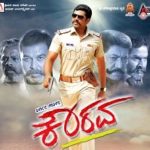 Illitanka Neenu Lyrics
Movie: Once More Kaurava [2017]
Music Label: Aananda Audio
Music: Shridhar V Sambaram
Lyrics: K. Kalyan
Singers: Vijay Prakash, Sangeetha Ravindranath
Check out the lyrics here..
Illitanka Neenu Elli Idde Kanadange Koothu Kaaduthidde
Ninnanu Modalu Kandaaga Naa Ondane Classalli Oduthidde
Kanda Kanasellavu Nijavu Aage Hoythu
Ibbara Edeyalliyu Koliyu Kooge Bidthu
Kokkore Kokkore Kokkore Kokkore Koo
Nee Nadedare Naalku Hejje Bhoom Thaayge Yauwwana
Yaare Ninge Kalisi Kotru Ee Reethi Prathibhena
Tharabethi Illadene Thunta Nagu Naguthiya
Enaadru Hechchu Kammi Aadre Enu Maadthiya
Manasu Yaako Marakothi Aadthide
Kombe Sigade Ninge Jothu Beelthide
Nenne Kaleda Nenapaaguthide
Illitanka Neenu Elli Idde Kanadange Koothu Kaaduthidde
Ninnanu Modalu Kandaaga Naa Ondane Classalli Oduthidde
Hoovina Aakramana Sparshada Samkramana
Ottige Kaanisithu Neene Aanandavana
Arerere Vyakarana Appithappi Banthu Kano
Kannamunde Idre Neenu Kannadane Aabharana
Neene Avalu Idalva Mudreyu
Jothege Iddare Adalve Jaathreyu
Maiyya Olage Mysore Nadiyu
Illitanka Neenu Elli Idde Kanadange Koothu Kaaduthidde
Ninnanu Modalu Kandaaga Naa Ondane Classalli Oduthidde
Kanda Kanasellavu Nijavu Aage Hoythu
Ibbara Edeyalliyu Koliyu Kooge Bidthu
Kokkore Kokkore Kokkore Kokkore Koo
Once More Kaurava Songs
Illitanka Neenu
Malebil Yaake
Naanu Neenu
Kannale Kusuri
Kanneeru Geechida
Ondanondu
Save
Comments
comments