July 25, 2017
Malebil Yaake Lyrics
Malebil Yaake Lyrics: Malebil Yaake is a song from an upcoming 2017 Kannada movie Once More Kaurava, directed by  S. Mahendar. Once More Kaurava features Naresh Gowda, Anusha, Devaraj and others.
Aananda Audio is the music label of this movie. This song was composed by Shridhar V Sambaram with lyrics penned by K. Kalyan. Malebil Yaake was rendered by Sangeetha Ravindranath.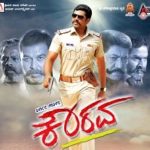 Malebil Yaake Lyrics
Movie: Once More Kaurava [2017]
Music Label: Aananda Audio
Music: Shridhar V Sambaram
Lyrics: K. Kalyan
Singer: Sangeetha Ravindranath
Check out the lyrics here..
Kokko Kokko Kooo Kokko Kokko Kooo
Malebil Yaake Bendagaithe Soorya Yaake Gundaagaithe
Moda Yaake Thundaagaithe Mouna Yaake Sound Aagaithe
Soo Ennire Sobaane Ennire Soo Ennire Sobaane Ennire
Kokko Kokko Kooo Kokko Kokko Kooo
Gaalina Hididu Thakkadiyalli Aleyona Baa
Male Neera Thadedu Aakashavanna Tholeyona Baa
Kogileya Haage Kaage Koogali
Oororella Nde Jathiyaagali
Anna Hasivu Onde Samanaagali
Soo Ennire Sobaane Ennire Kokko Kokko
Soo Ennire Sobaane Ennire Kokko Kooo
Soo Ennire Sobaane Ennire Kokko Kokko
Soo Ennire Sobaane Ennire Kokko Kooo
Bhoomiya Daatli Nam Kannadada Baavutavu
Aakaasha Mutli Nam Halliya Bhoopatavu
Oorigondu Kaadu Huttikollali
Maathigondu Haadu Huttikollali
Kanasu Dudime Onde Samanaagali
Malebil Yaake Bendagaithe Soorya Yaake Gundaagaithe
Moda Yaake Thundaagaithe Mouna Yaake Sound Aagaithe
Soo Ennire Sobaane Ennire Kokko Kokko Kooo
Soo Ennire Sobaane Ennire Kokko Kokko Kooo
Soo Ennire Sobaane Ennire Kokko Kokko Kooo
Soo Ennire Sobaane Ennire Kokko Kokko Kooo
Kokko Kokko Kooo Kokko Kokko Kooo
Once More Kaurava Songs
Illitanka Neenu
Malebil Yaake
Naanu Neenu
Kannale Kusuri
Kanneeru Geechida
Ondanondu
Save
Comments
comments